What is Co-Browsing Technology?
July 22, 2013
Oftentimes, customers visiting a company website find themselves in need of assistance, in which case they will reach out to customer service for help, whether it be for completing a purchase, using a Web application, setting up an account, completing a form, or finding a specific piece of information.
When this happens, the customer calls a customer service line and attempts to explain what it is they're seeing on their screen, while on the other end, an agent attempts to interpret the description and provide accurate instructions for assistance. Anyone who has tried to fix a relative's computer over the phone knows how frustrating this process can become, and in a business environment, things are no easier. This leads to both a frustrated agent, and, more importantly, a frustrated consumer.
Co-Browsing technology, however, allows customer service and sales agents to quickly and easily view a visitor's screen in real-time. With co-browsing, a customer simply has to click a button on the company's website to receive an automatically generated session number, which can then be communicated to an agent over the phone or via chat to initiate a live screen sharing session. Within seconds, the agent has a complete view of the customer's screen, enabling them to easily provide step by step guidance through a variety of customer service and sales processes. This means no more obscure directions and ambiguous descriptions over the phone.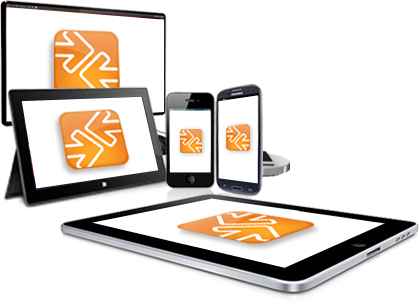 Co-browsing technology is built to be easy for the customer, launching instantly in one click, and keeping customer privacy in mind by implementing security settings like field masking and page masking. Advanced co-browsing technology, like that from LiveLOOK, uses a unique blend of HTML and screen sharing technology to offer enhanced features, including mobile compatibility combined with the ability to allow or block co-browsing of content outside the browser and the company's web domain (e.g., PDFs, third party websites, browser settings, etc.) Such approaches assure browser and application compatibility, as well as information security and PCI/HIPAA compliance, leading to optimal customer satisfaction. And these solutions are designed to work with complex Web pages and technologies, including Ajax, Flash, .NET, Silverlight, Applets, ActiveX Controls, Dynamic Pop-Ups, Complex JavaScript, Secure Pages, and more.
Without awkward and frustrating telephone exchanges, businesses can deliver quick and efficient customer service resolution, as well as enhanced sales and marketing content. Overall, co-browsing technology offers a powerful tool to proactively interact and engage with customers, leading to a superior Web experience across the board.
Edited by
Blaise McNamee